Umathum Winery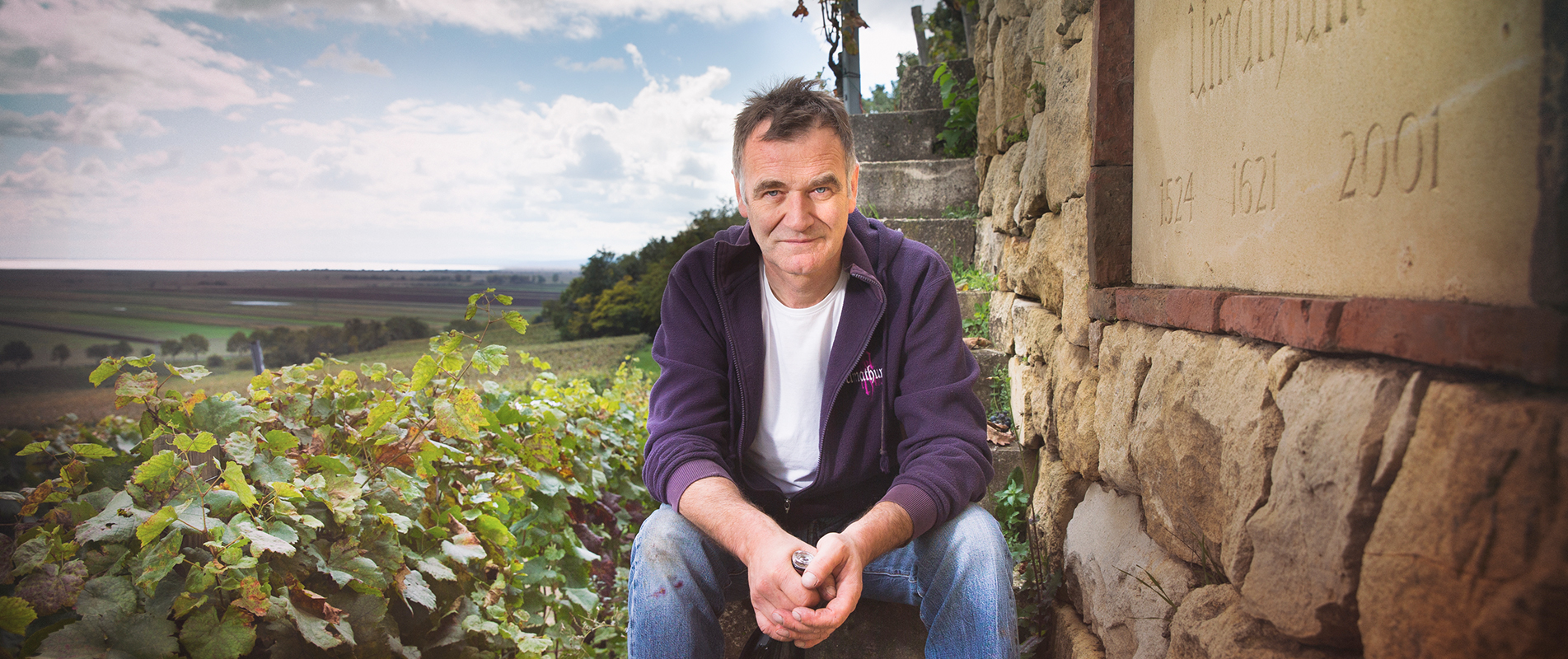 Umathum Winery
Frauenkirchen
» Our wines are a liquid translation of soil, climate and history. «
– Josef Umathum –
Umathum
Winery is mainly known for its authentic red wines but also produces some very fascinating white wines. The original pannonic white grape variety Lindenblättriger has been revived in the Burgenland, and the rare varieties of Gelber Traminer and Pinot gris are also being cultivated.
The Austrian red wine varieties of Zweigelt, St. Laurent and Blaufränkisch make up about 85 percent of the 30 hectares under cultivation. On both banks of Lake Neusiedl a wide range of different soils is cultivated including slate, lime, clay, and gravel. The most important sites are Ried Hallebühl, Vom Stein, Haideboden and Kirschgarten, where the only cultivated stone terrace site of the Burgenland is to be found.
Lively soils and responsive plants point us in the right direction, and give us the necessary inspiration on how to care for them. Plants have a memory, and to maintain these genes, we select our vines from ancient vineyards.
The vineyard operates under clear structures and principles of organic agriculture, after the philosphy of Rudolf Steiner. The aim is to bring mature, healthy and undamaged grapes into the cellar, and therefore the grapes are only hand-picked.
Cellaring is undertaken with great care, and the wines are matured mainly in wooden barrels. Our high-quality wines are only offered for sale after over three years maturation.
The attraction in the profession of vintner is, for me, to lay down wines of style, character, elegance, structure and longevity and, above all, in the path which leads to all this. The first step in this direction leads to the revival of our environment.
The striven direction of our work includes to be always watchful, to know and understand nature, and to find the correct decisions for our actions.
To create wine is a wonderful task, which is just as much indicated by creative strength and closeness to nature, as by inescapable destiny.
The spiritual, creative and handicraft work comprises the ability to blend these unalterable facts into a harmonised whole.
Frequent assessment of individual characteristics, multiple experiments and comparisons between type-specific ways of expression, bring us hourly nearer to the striven-for goal: to create wines of independent character. A character can inform as well as many a written word. Our wines are food for the soul.
Part of our soul lis in the grapes in our gardens (vineyards). Finally the ripening, which we yearly strive to achieve with unending effort and care: variety-typical, harmonised wines. Not simple drinks, but liquid relevations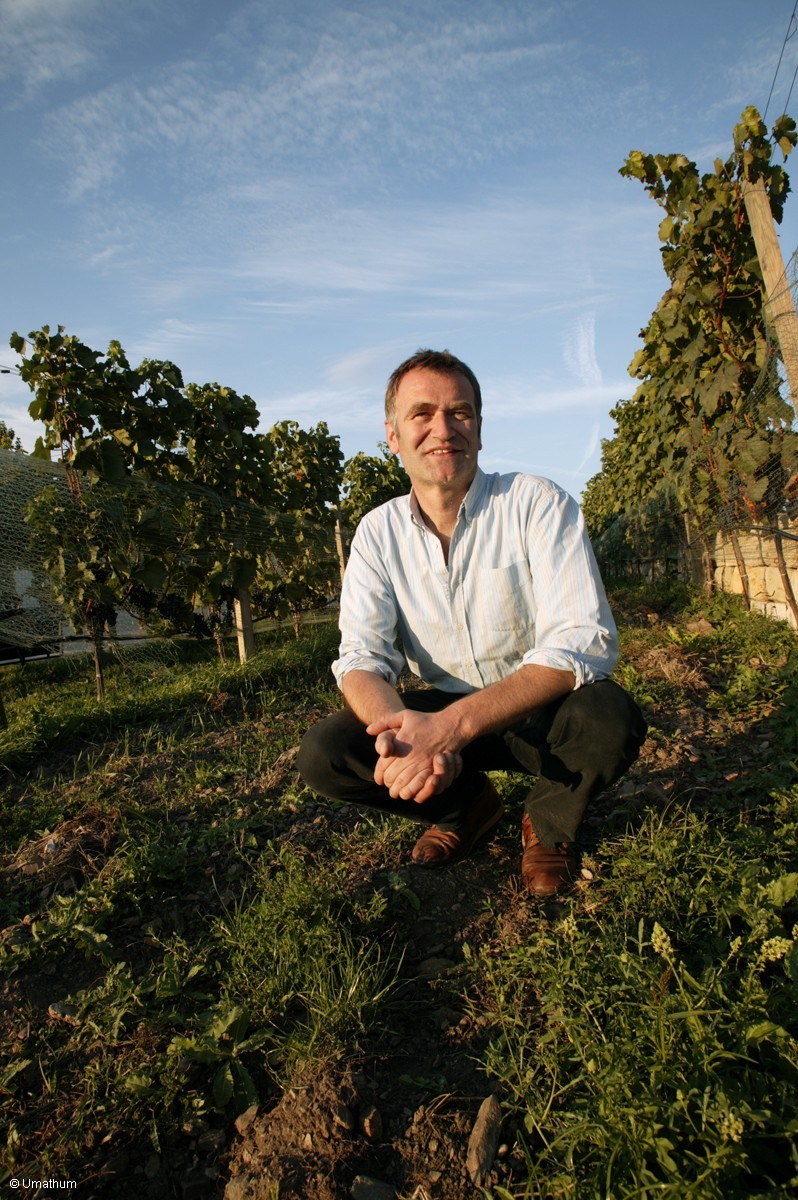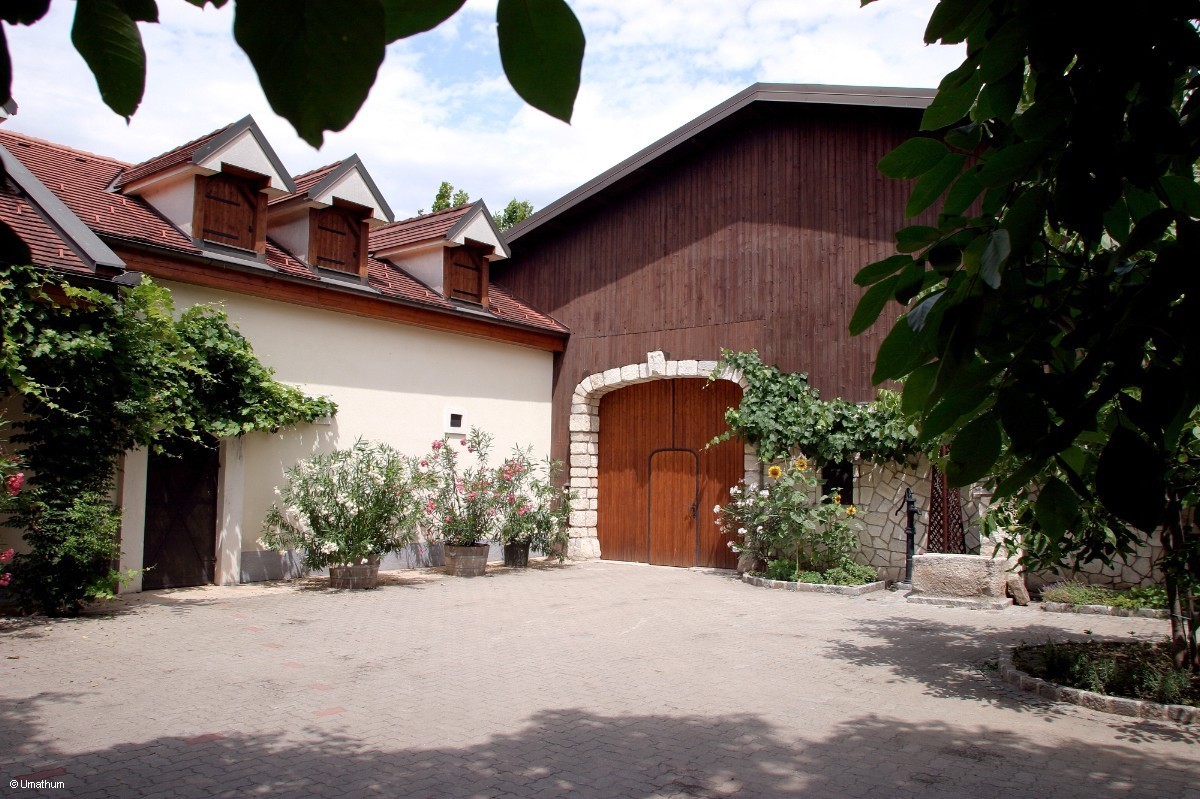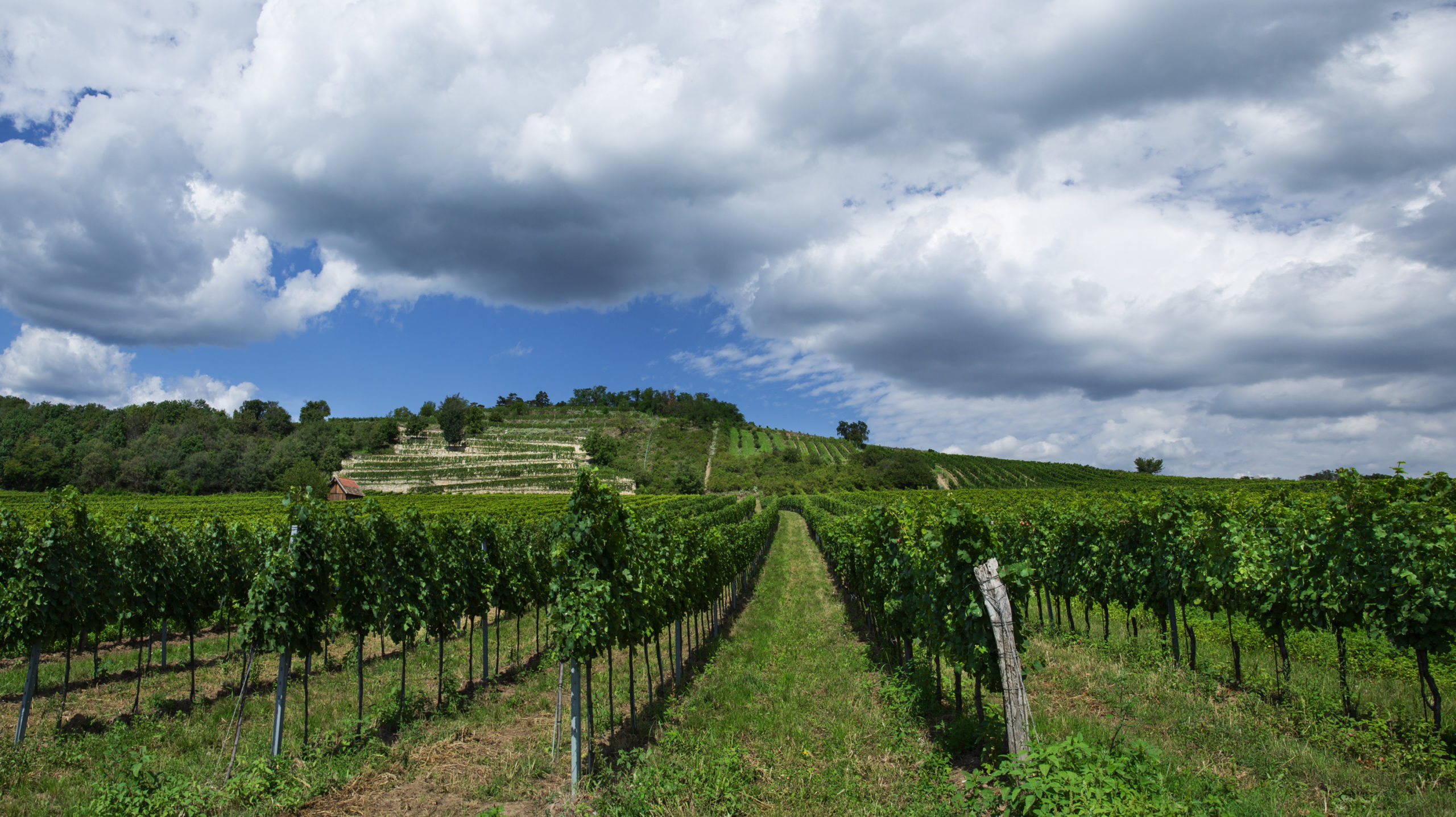 The vineyard as basis
If the soil starts the story, the wine ends it. The chapters of this creative history tell of careful tending of the soil, considerate treatment of the beneficials, and maintenance of biodiversity.
An intensive differende of opinion with nature over the natural life cycle reflects a change in the way man thinks about life. It is not materialism, rather inner strength which gives us energy and warmth. Particularly agriculture is an undertaking which follows the ground rules of nature indispensibly. We have long been concerned with this theme, and in 2005 decided to follow the path of biodynamic agriculture. Our agricultural activities follow the theoretical principles and thoughts of Rudolf Steiner, the Austrian anthrosophic. It has nothing to do with the esoteric or mystical, rather reflecting long-term health, biodiversity and culture.
This kind of trading is, for us, not marketing, rather foundation and life direction. We have consciously not gone in for our wines to be designated "bio". To cultivate and bottle wine is a cultural activity upon which man knowingly has influence on the natural processes.
Nature´s Conscience
The history of viniculture has taught us much over the century. Much instructive information has been forgotten.
To bring qualities which have slipped into the forgotten back into the light we are focussing intensively with the selection of indigenous Austrian grape varieties – Sankt Laurent, Zweigelt, Blaufränkisch. In the selection (of varieties) the greatest value will be placed on gentic diversity and good adaptability of the plants – grapes which in the last decade have stored within themselves "Nature's Conscience". These "intelligent" grapes are better suited to the soil and climate conditions. A typical "terroir-note" develops, the unmistakable taste of a wine, a symbiosis of soil, micro climate, grape variety and, of course, the decisive factor of the vintner.
We are taking a further step and working with new varieties that demonstrate a high resistance to fungal diseases, but nevertheless have for us the fine, spicey flavours of the traditional varieties. We must protect the impressive diversity of the land. There are many ways of demonstrating that this duty is not empty words. The many-sided ways of expression of our wines is evidence.
Sensibility derives from sinsitivity. We feel for, care for our wines with the greatest attention. Ground and soil: not possession, but partnership
Photos: Franz Helmreich, Umathum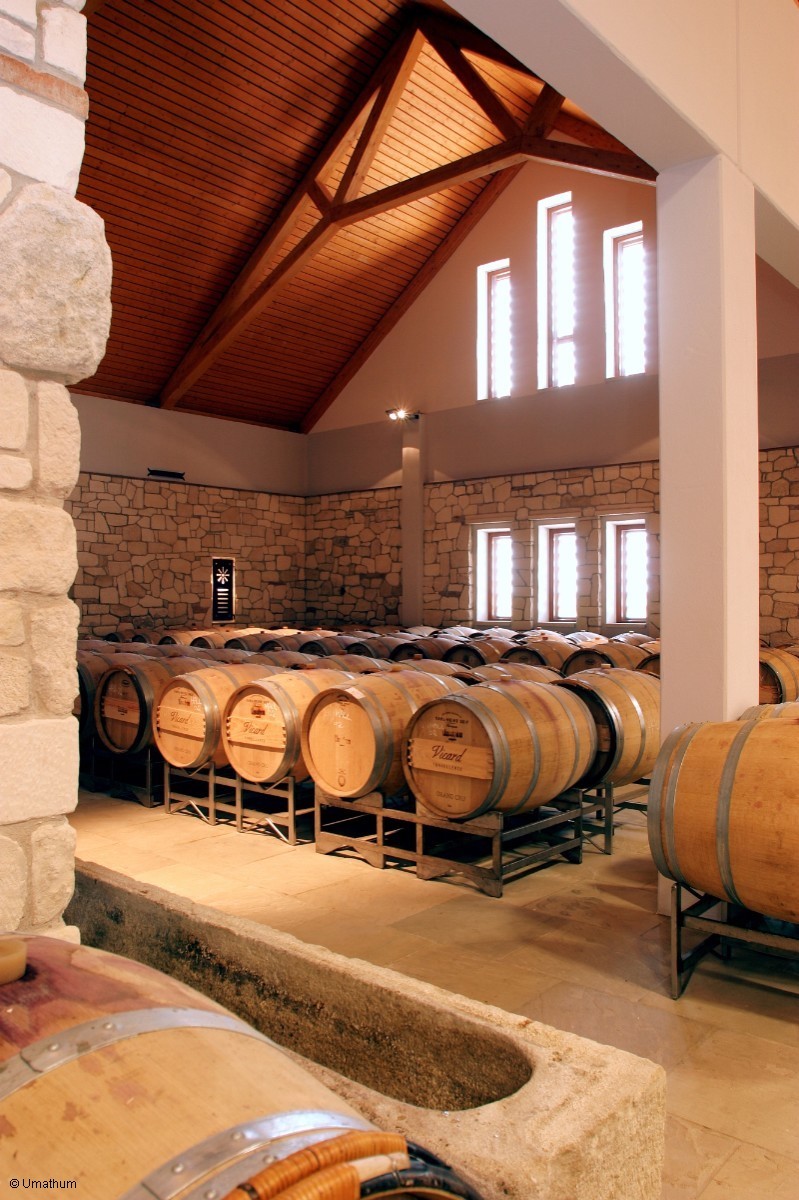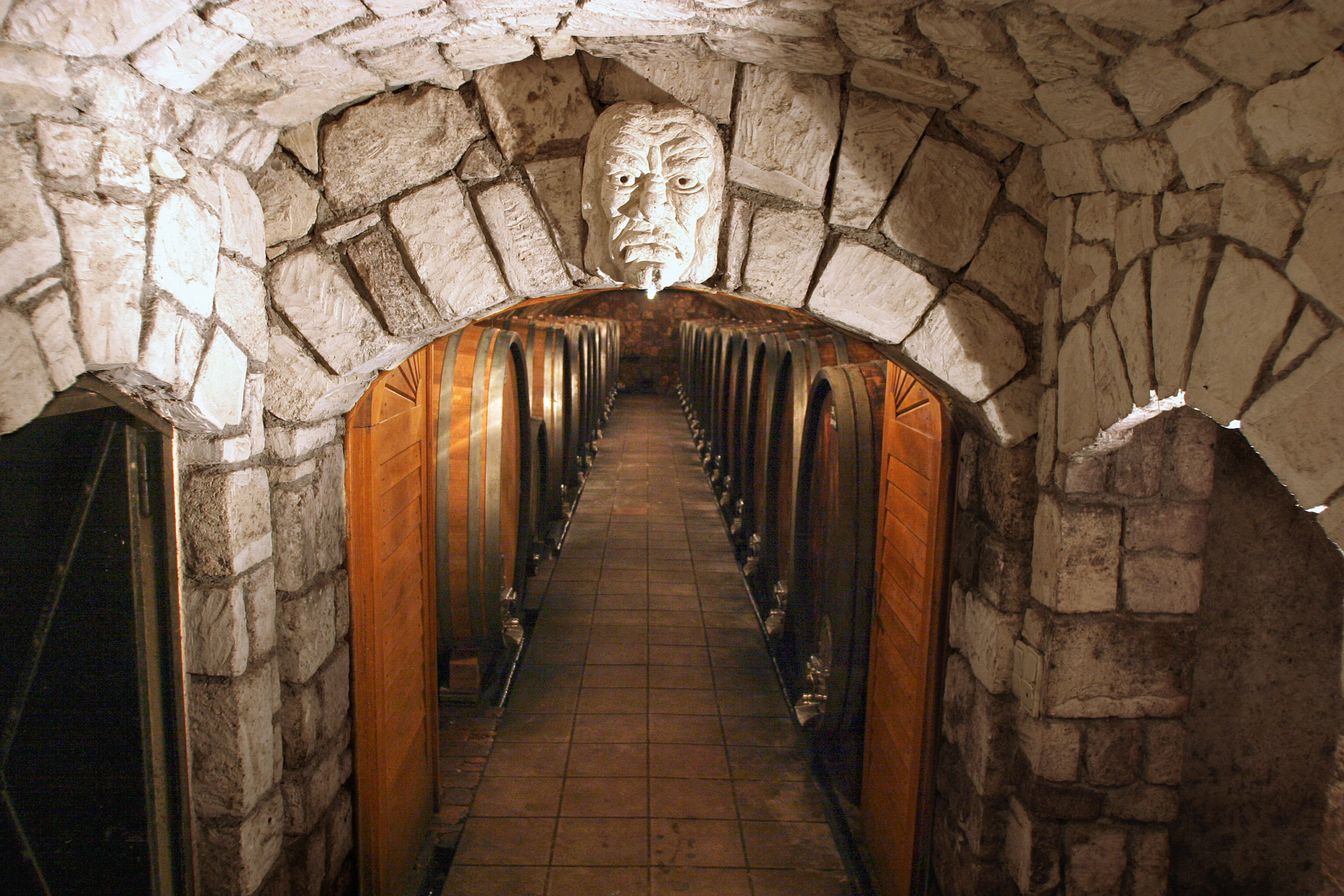 "We bring the expression of the region, the vintage, the grape variety clear and genuine into the glass."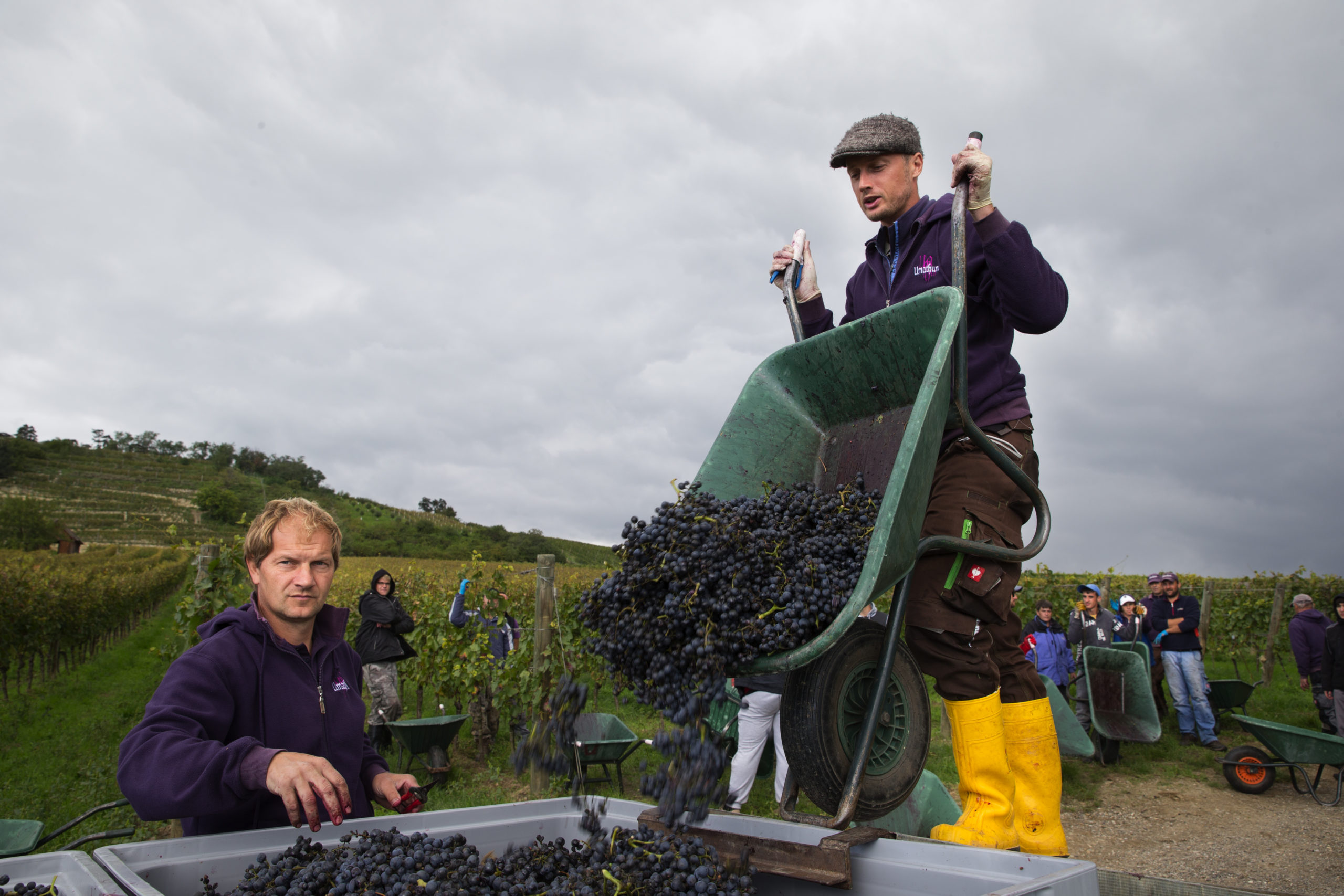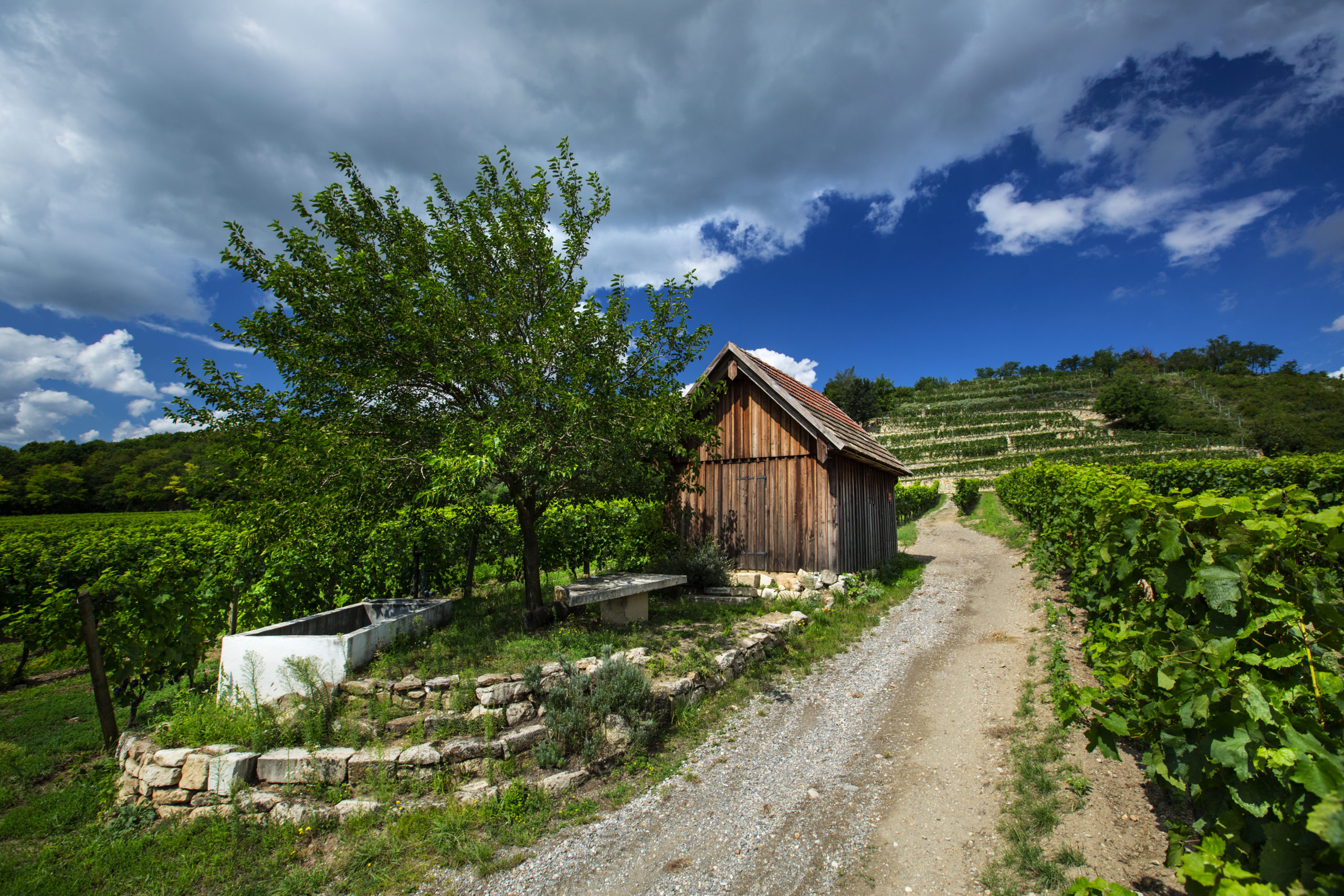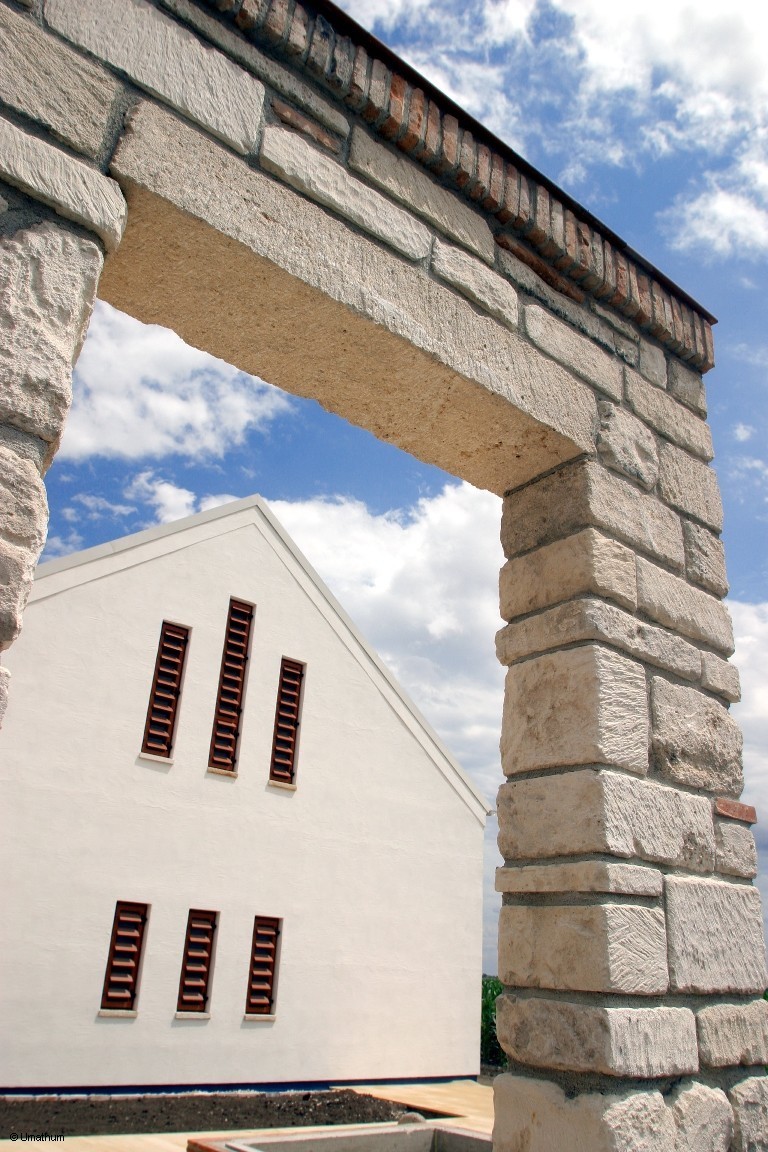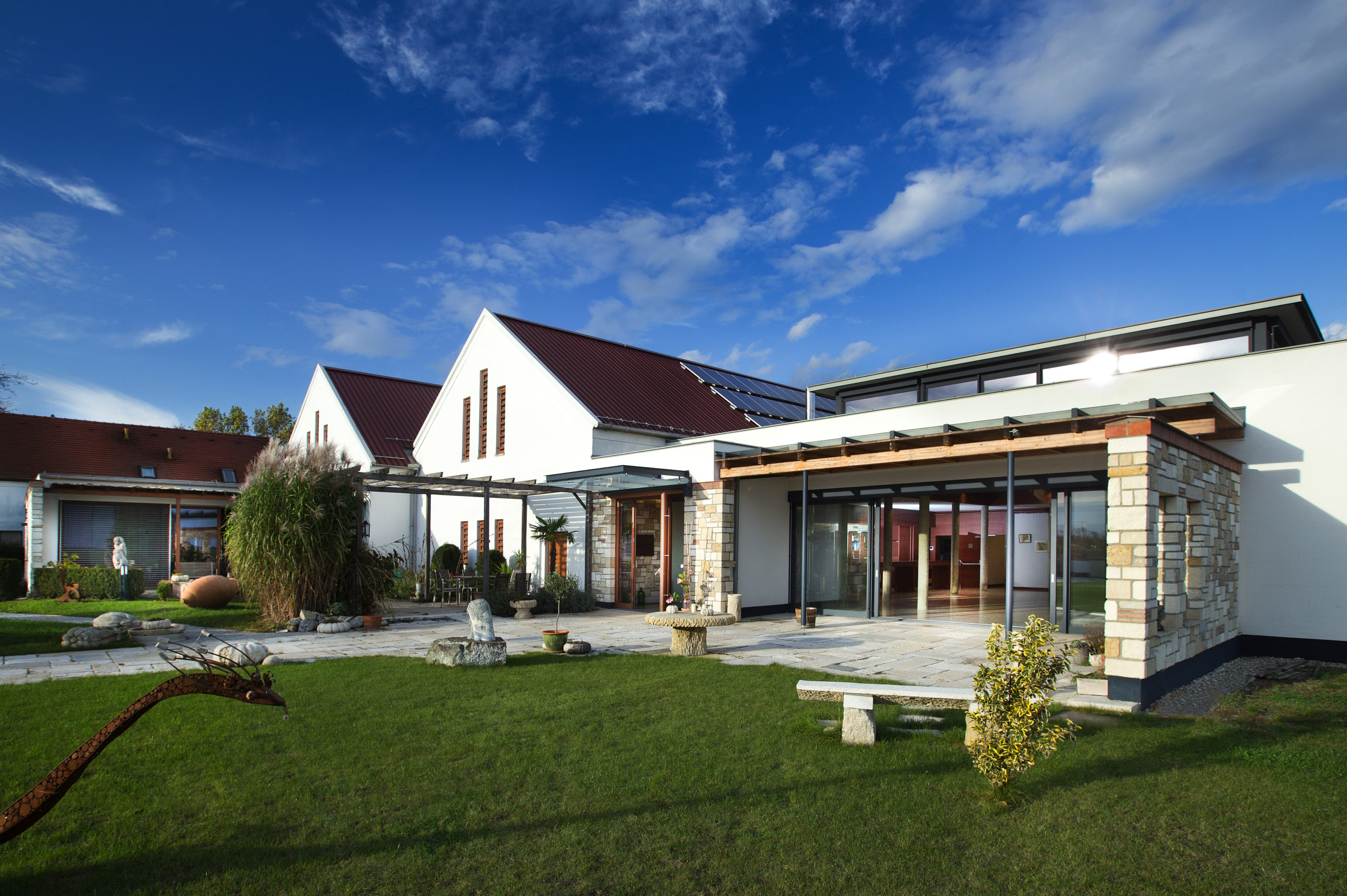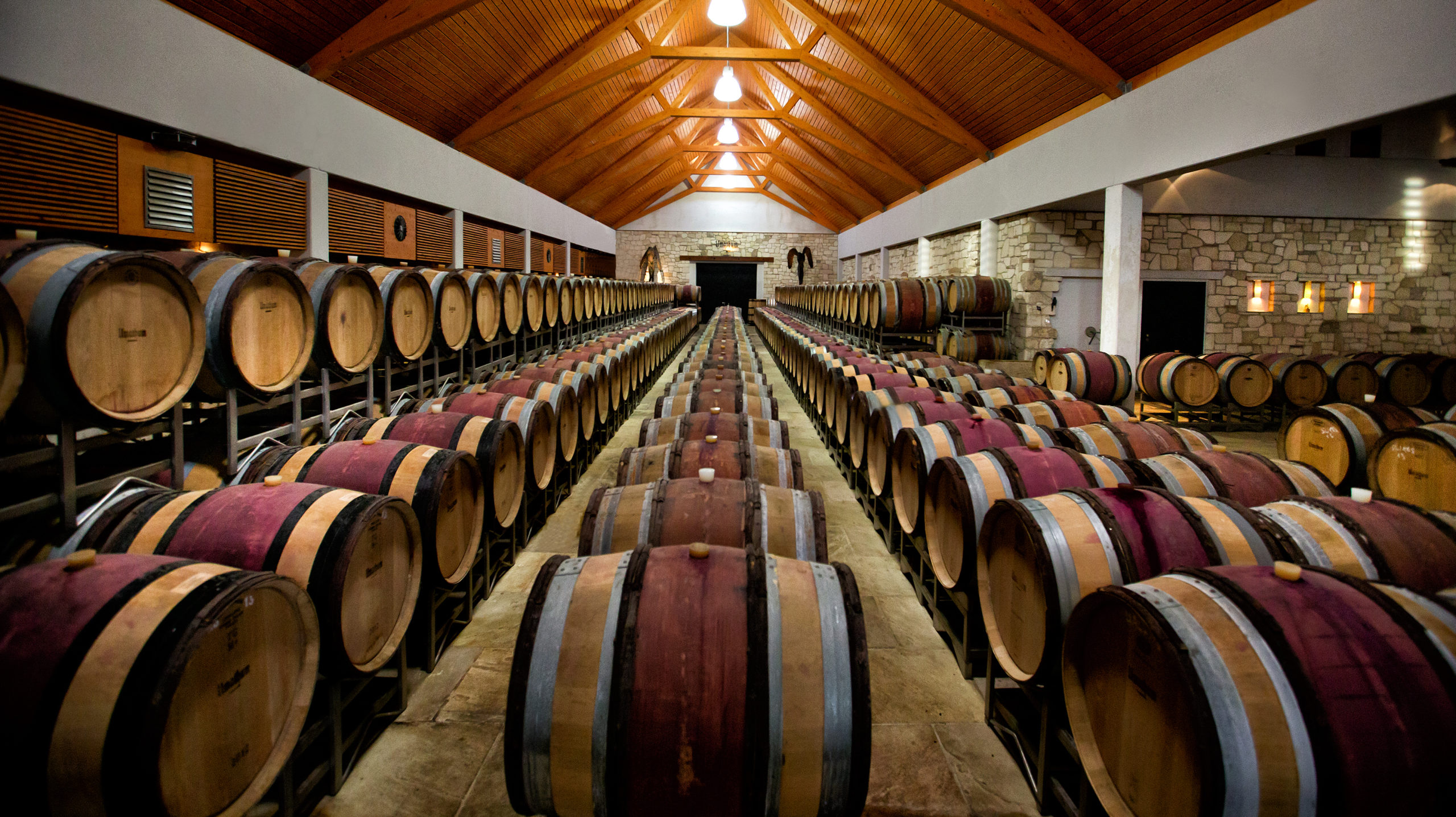 Umathum Winery
St. Andräer Straße 7
7132 Frauenkirchen