Kollwentz Winery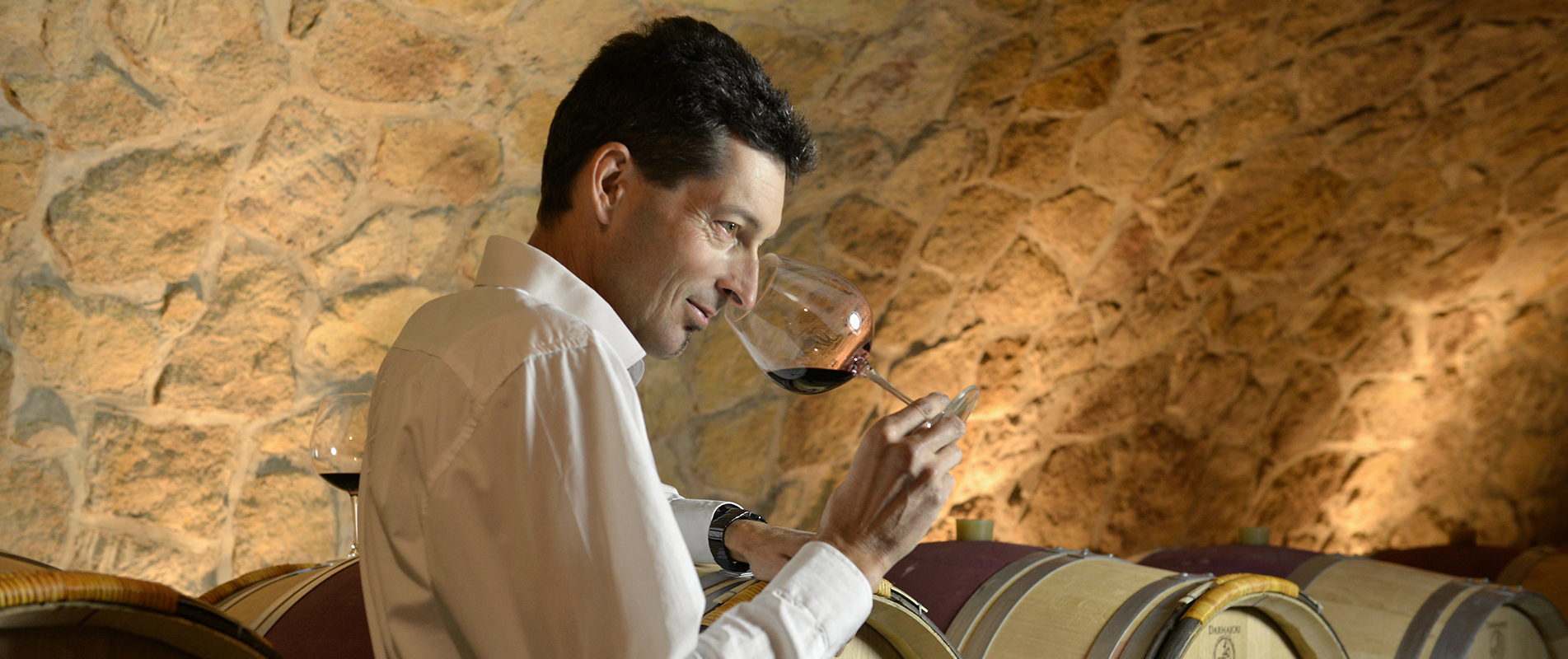 Kollwentz Winery
Großhöflein
»Every bottle of Kollwentz wine bears our simple six word credo: historic Vineyards, traditionally handmade, limited production.«
– Andi Kollwentz –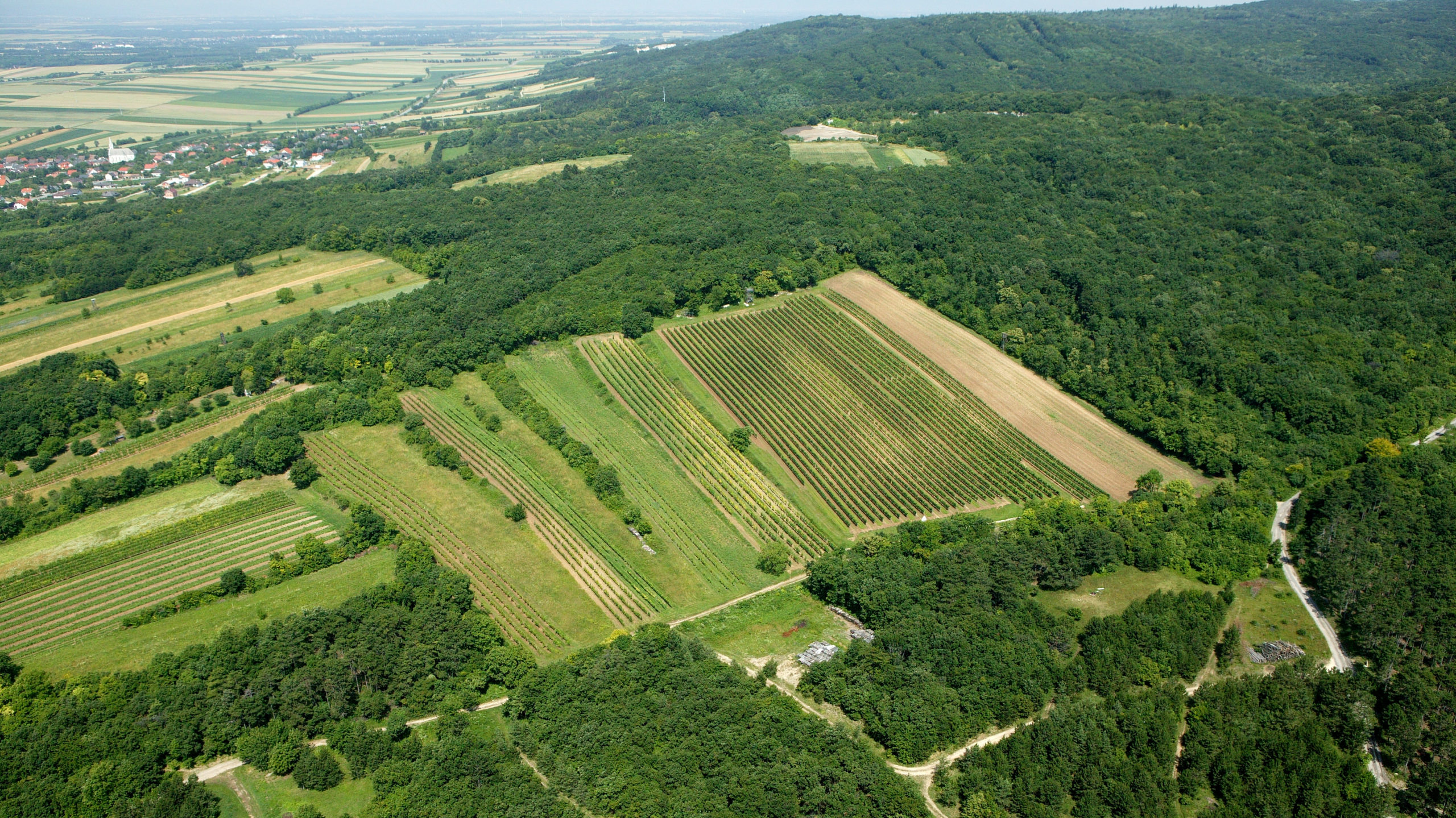 The
Kollwentz family cultivates the art of wine production and its philosophies in their purest form: our own vineyards, our own grapes, our own wine. They tend and care for 25 hectares of vineyard. Cultivation of the soil and management of the greencover are the twin cornerstones upon which balanced vine-growth is built. Intensive work with the vines – all done by hand – is the key to quality. Only fully ripened and healthy grapes are selectively harvested by hand.
Their vineyard sites on the southern slopes of the Leithagebirge are numbered among the finest and most venerable in the land. The sonorous names of Steinzeiler, Point, Dürr, Tatschler, Gloria, Katterstein, Spiegeln and Setz were already mentioned in official records as vineyards in 1569 and 1570. Red varieties are primarily planted from 170m to 200m above sea level, while Chardonnay's realm starts above 200m. The altitude and the influence by the woods that cover the highest elevations of the Leithagebirge give rise to a cool microclimate. On those sites, the grapes will slowly mature to full ripeness, which is reflected in their refined aromas and the intensive taste.
The sites that are located in the center of the slopes and on the foot of the slopes will catch every sunbeam from early morning till late at night. The soils are heavy and, depending on the soil type, are ideal for growing Blaufränkisch, Zweigelt and Cabernet Sauvignon.It is the vineyard site that determines the choice of the grape variety. This is the guiding belief of Andi Kollwentz. Given such ideal conditions, the vines are able to produce grapes of optimal ripeness, the basis for great wines.
Editor Peter Moser of Falstaff Magazine adds to this, Andi Kollwentz is the decathlete among Austria's winegrowers; I say this because he has mastered the greatest diversity of 'events' and figures in the upper echelon of every category, whether white, red or nobly sweet. Andi Kollwentz took over responsibility for the cellar with the 1993 vintage. Since 2004, Andi and Heidi Kollwentz lead the estate with vision and focus.
Photos: Martina Lex, Kollwentz Winery

"The decathlete amoung Austria´s winegrowers."